Welcome to our UK National DPF Cleaning Service
AutoParts UK delivers the Fastest, Most Thorough, Superior Cleaning Results
Keep your vehicle/vehicles on the road for longer with our dpf cleaning service. We use our top of the range DPF Cleaning Machine which delivers a cleaning thoroughness so much deeper than our competitors.
As we clean in such large volumes, we can keep the price affordable for all but still maintain the most thorough cleaning results on the market. We can offer a discounted rate to all trade & fleet customers.
DPF Cleaning Service For All Diesel Vehicles
Autoparts UK Ltd offers a 'Same Day' DPF Cleaning Service throughout Surrey and Sussex and a next day service throughout the whole of the UK.
The Flash-clean system works by using a pre-heated chemical solution that is forced through the DPF at pressure and pulsated to remove all particulate matter, oil and all other residual deposits.
This process is available for all types of vehicle, including HGV's, commercial vans, buses, catalysts, Euro 6 and SCR's. This versatility comes from the design of the Flash Cleaner, which contains advanced software that allows the machine to adapt to any type of DPF or catalyst. This process ensures that your DPF will be restored to its original factory efficiency.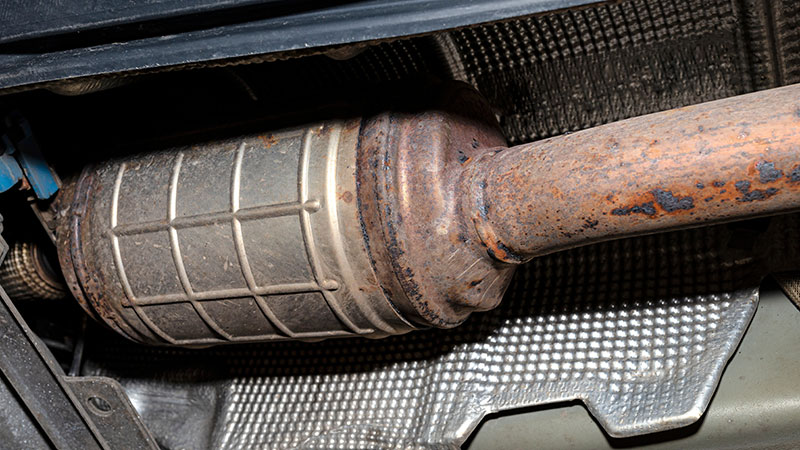 A 'Diesel Particulate Filter'
Is a trap that collects particulate matter from diesel vehicles. All diesel vehicles built after 2009 should have a fully functional DPF.
A diesel vehicle will periodically regenerate to clear the particulate matter (PM) and turn it into ash – this regeneration process takes between 5-10 minutes. If the vehicle is stopped or not up to temperature the regeneration process is retried again three times.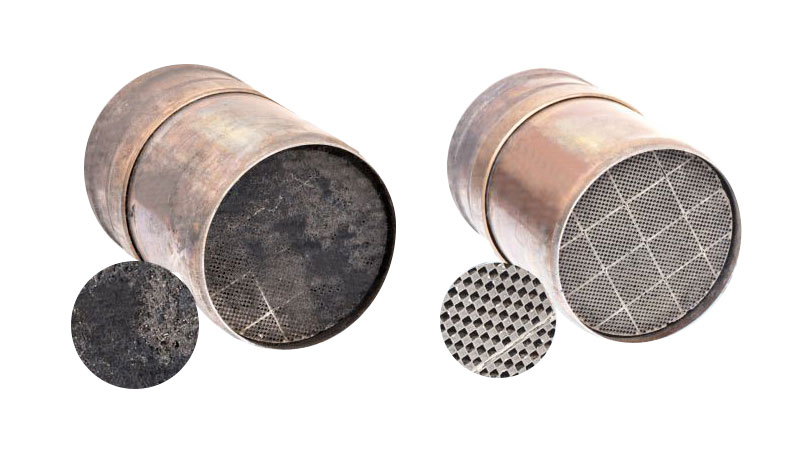 Why does a DPF need cleaning?
An unsuccessful regeneration will result in the vehicle going into limp mode and a clean will be needed. There are products on the market that can clear the DPF without removing it, however, these systems do not fully clean the DPF to an 'as new' condition and will be only a temporary fix.
The diesel particulate filter is there to capture excess soot, which would otherwise be expelled from your car and into the atmosphere. All of this matter will continue to build up until your filter is completely blocked.
What happens next?
Your fuel economy will reduce, you will see a drop in power, your cooling fans will be running overtime and you'll be kicking out some pretty harmful exhaust fumes. Eventually, you will need to replace the filter altogether.